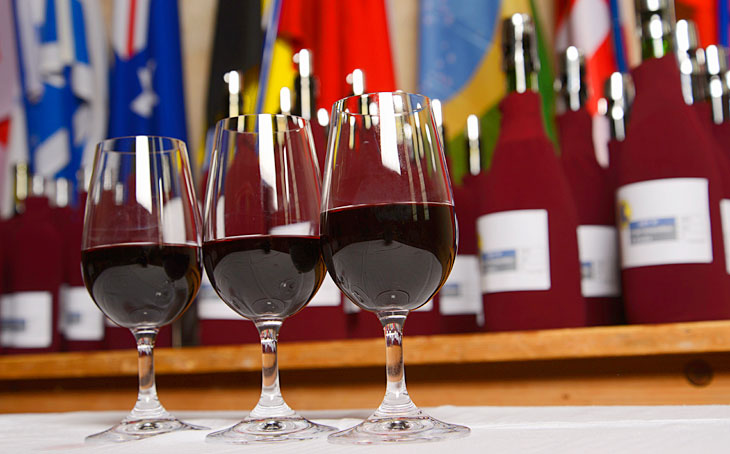 The world's finest oak-aged wines
Brought together in competition
Wineries from all over the world presented their best premium oak-aged wines for the first time, in October 2013. The tasting notes and scores from the international panel of expert judges leave no doubt: these wines, tasted blind, indisputably belong to the family of great wines.
The oak ageing of wines is both a state of mind and an incomparable art: it is the signature of men and women with a remarkable talent. The slow, rigorous care with which the wines are tended in order to obtain perfect harmony requires rare skills: precise knowledge, an understanding of balance, and an instinct for beauty.
Alliances du Monde® is clearly positioned as a unique competition, befitting the finest virtuosos of oak ageing and their exceptional wines. The 2013 winners confirm this: on average, during international competitions, 25% of medal-winning wines receive a "Gold Medal". At the Alliances du Monde® competition, even though the same scoring criteria were used, more than 50% of the medals were gold.